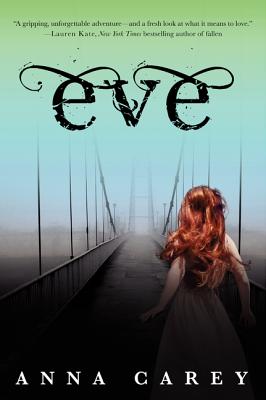 Eve
Publication Date:
July 3rd, 2012
This debut novel is the first in a trilogy about a dystopian America. Eve, an excellent student, escapes school when she unexpectedly finds what happens to graduating girls, destined to be used to repopulate the plague-decimated world. Eve comes upon a group of rebel boys who have fled labor camps and falls for Caleb. Their quest is to reach the safety of Califa. This first installment has the feel of The Hunger Games -- at times terrifying and at times very human.
Winter 2012 Kids' Next List
Description
The first book in Anna Carey's chilling Eve trilogy, Eve is perfect for fans of The Handmaiden's Tale.
After a deadly virus wiped out most of Earth's population, the world is a terrifying place. Eighteen-year-old Eve has grown up isolated from the rest of the destroyed world in an all-girls school. But it isn't until the night before her graduation that she discovers what her duties will be once she graduates.
To avoid the horrifying fate that awaits her, Eve flees the only home she's ever known. On the run, she encounters Caleb, a rough, rebellious boy living in the wild. Eve knows she shouldn't trust him, but he slowly wins her confidence…and her heart. He promises to protect her, but when soldiers begin hunting them, Eve must choose between true love and her life.
Eve is the first book in Anna Carey's trilogy, full of romance, adventure, sacrifice, all set in a near future that is both wonderfully strange, and chillingly familiar.  
Praise for Eve
"A gripping, unforgettable adventure—and a fresh look at what it means to love." — Lauren Kate, New York Times bestselling author of FALLEN