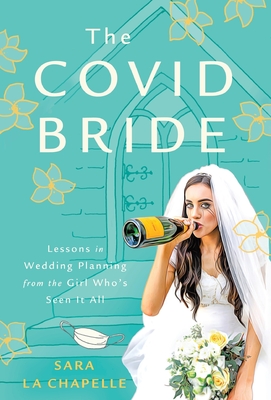 The COVID Bride: Lessons in Wedding Planning from the Girl Who's Seen It All
Publication Date:
February 8th, 2022
Publisher:
Houndstooth Press
Usually Arrives Within 7-10 Days
Description
How does a Southern Belle plan the perfect wedding in the midst of COVID? By conquering one catastrophe after the next. The COVID Bride is the hilarious, straight-talking wedding guide that could put a '90s rom-com to shame.
Determined not to cancel her special day, Sara La Chapelle threw her fancy wedding checklists out the window and hit the ground running. Laugh along with her as you learn how to plan the wedding of your dreams-no matter what it takes-all while maintaining the poise and grace of a true Southerner.
Loaded with first-hand advice you won't get anywhere else, The COVID Bride is the ideal resource for brides in the post-pandemic wedding boom. So pour a glass of wine and hang on tight as Sara grits her teeth and smiles her way through the wild bridal ride you won't want to miss.